Where's the best place to buy a concert ticket in Seattle?
Seattle is a popular place for entertainment, and buying a concert ticket in Seattle can be a little confusing if you're not sure how to go about getting that ticket you want. Especially if it's your first time trying to navigate the city.
The last thing you want to be doing is running around town trying to find tickets to that concert you've heard about and are dying to attend. Some hotels have concierge services that can help you out getting a concert ticket in Seattle, but probably the easiest way to go about getting Seattle concert tickets is buying tickets online.
Buying Online Tickets
There are a million different places you can buy tickets online and most of them don't differ too much one from another. However, the online ticket agent I like to use is ticketnetwork
. It's got a great selection of concerts being held in and around Seattle. What I like the most, though, is that it's a really easy site to navigate so you're not searching the whole site trying to find the artist or venue you're interested in.
In addition, ticketnetwork
makes it easy to get driving directions, nearby lodging places, and of course, seating charts for most (if not all) of the venues. You can even buy tickets over the phone if you'd rather not buy them online.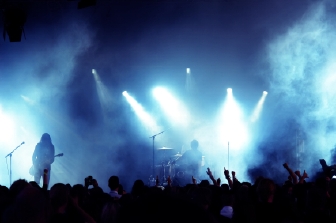 Concert Venues in Seattle
One of the cool things about going to concerts in Seattle is that there are a ton of different places in and around the city to go. There are smaller theaters like the Paramount Theatre where you can see everything from Broadway shows and Dance performances. But there are also larger sports venues like Key Arena and Qwest Field that host big time music artists. And of course you can't forget Benaroya Hall, home of the Seattle Symphony.
Whatever type of event you're interested in, you'll be able to find a venue where you can get your fix. Take some time and head over to Ticket Network and check out the offerings for your next trip to the Northwest.
Back from getting a concert ticket in Seattle.