Be sure to ride the Seattle Center Monorail
A visit to the Seattle Center isn't complete without a ride on the Seattle Center Monorail.
The monorail in Seattle (not to be confused with the Seattle airport monorail) is a one mile monorail that travels between the Seattle Center and the Westlake Shopping area.
The monorail was actually built in 1962 on the occasion of the World's Fair being held in Seattle that same year and during the 6 months of the fair, over 8 million people rode the monorail!
The Seattle monorail can get up to speeds of 50 miles per hour and because of that, it is actually the fastest full-sized monorail system in the whole country.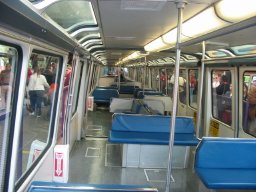 You can catch the monorail anytime between 9:00 AM and 11:00 PM at the Westlake Center Mall that's located at 5th and Pine St. or across from the Seattle Space Needle. You can even get an up-close view of the Space Needle from inside the monorail.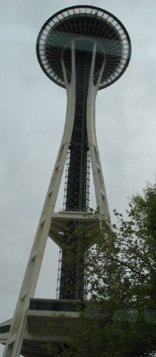 It departs every ten minutes and it only costs a few bucks to ride the monorail. You can get some cool views from the monorail and you're kids will love it, especially if they've never been on one before.
---
Back from
the Seattle Center Monorail
.