How to prepare for the weather in Seattle
The weather in Seattle is great, but if you're not prepared to deal with it with the right preparations, it might dampen your visit.
If you've never been to Seattle before, one thing you need to be aware of is that it rains a lot.
But it's usually not heavy torrential-like rain. It's more of a constant drizzly rain. And when it's not raining, it's often cloudy.
I've heard that a lot of people living in Seattle get depressed during the non-summer months of June, July, and August because it can go weeks without the sun coming through the clouds.
I think it's because people aren't used to not seeing the sun for such a long period of time, but I haven't found it to be an issue with me; and it definitely won't matter if you're just visiting for a week or two.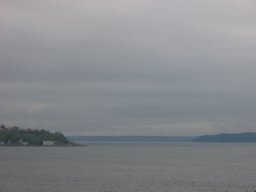 Even during the summer when the sun shines the most, it can turn cloudy and a few sprinkles (or more) can fall.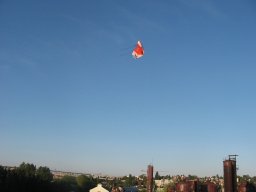 One of the important things to do then when planning your visit to Seattle is to remember to plan for the weather in Seattle. Here's some things to keep in mind:
Just because it rains doesn't mean you need an umbrella. A good light raincoat should do the trick.
Any type of hat will be fine if you want to keep rain out of your face.
Because the rain doesn't come down in torrents, most any shoes should be fine. Flip flops in the summer are just fine, as well.
However, remember the lady at the
Seattle Tulip Festival
? You don't want to end up in that situation so do make sure your shoes fit the occasion.
All in all, the weather is fairly mild and won't cause you too much trouble during your visit. Taking a couple of precautions will go a long way to making sure the weather doesn't hinder your vacation.
---
Back from
weather in Seattle
.